goBE excited
Over 2,800 homes sold in just over 20 years!
Dave Robison's passion is in making the buying and selling process better for everyone. As a result, "UtahDave" has been consistently a top 1% agent in the state. Dave is deeply invested in the community.
Dave's friends nicknamed him Utah Dave in high school because they said it didn't matter where they went in Utah, Dave would know how to get there and would know someone there. The name sticks today as UtahDave has formed a professional real estate network of Neighborhood Experts all across the state.
UtahDave is constantly serving the community, the local Realtor Association, the State association, and the National Association of Realtors. All his efforts are aimed at making our community a better place for our children.
2007: Rated #4 Realtor in the State for number of existing residential homes sold by Enterprise Newspaper
2008–current: REALTOR.org YPN BLOGGER
2008–current: UAR Prof Standards Committee
2009–current: NAR Federal Housing Policy Committee
2013 – Salt Lake Board of Directors 2nd Vice President.
2014 - President Elect Salt Lake Board of REALTORS
2015- President Salt Lake Board of REALTORS.
2018- Vice President Utah Association of REALTORS
2020- President of the Utah Association of REALTORS
Awards & Designations
Large Sales Team of the Year (2009)
Realtor of the Year nominee (2012)
Broker of the Year nominee (2013)
SL Board Hall of Famer (2014)
Utah Association of Realtors President's Award (2014)
Salt Lake Board President 2015
Salt Lake Board of Realtors Platinum Hall of Fame (2017)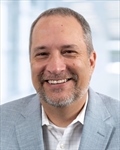 Dave Robison
Broker / Neighborhood Expert
goBE Realty South Jordan




Phone:

801-966-4000


Fax:

801-566-8007